Madame with an "e"
Theater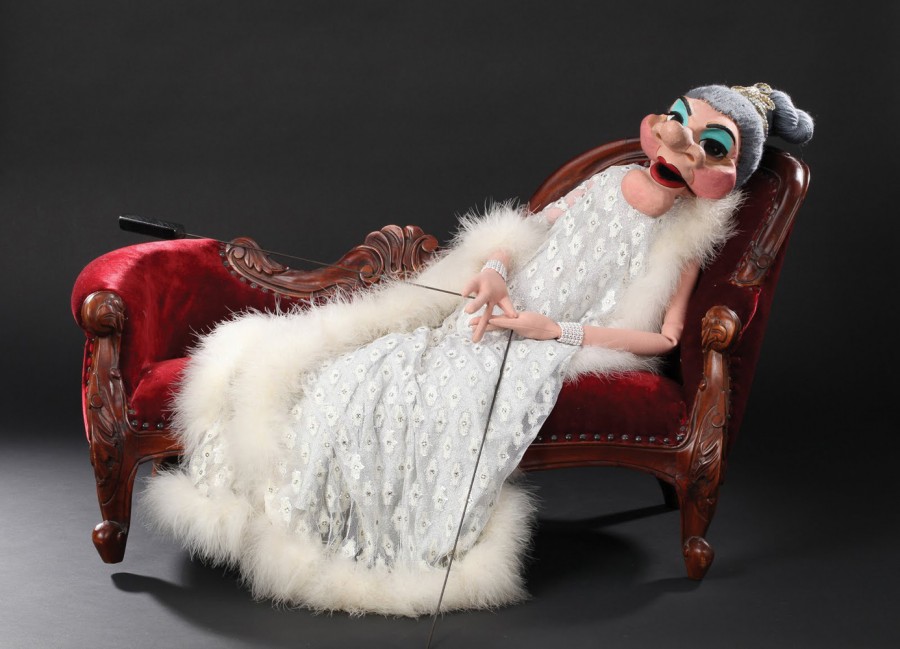 Madame
Madame was created by Flowers in the mid-1960s. Flowers's first big break was an appearance on the The Andy Williams Show. The character of Madame is an "outrageous old broad" who entertains with double entendres and witty comebacks. Bedecked in fabulous evening wear and "summer diamonds" ("Some are diamonds; some are not"), Madame's look is based on movie stars such as Gloria Swanson. Madame is rumored to be based on a Washington, DC gay icon, waitress and restaurant hostess Margo MacGregor.
Madame's many TV appearances included Laugh-In; a long run on the game show Hollywood Squares (replacing Paul Lynde in The Center Square); a recurring comedy skit on Solid Gold; a regular on ABC's short-lived summer replacement show called Keep on Truckin', various TV guest spots; and as the star of her own syndicated 1982 sitcom, Madame's Place.
Flowers and Madame were in the center square on the final NBC episode of Hollywood Squares in June 1980; host Peter Marshall asked Madame the final game question of the daytime series, which was: "Mozart, Beethoven, Schubert and Strauss lived in the same place. Where did they all live?" Madame's "comic" answer: "At the YMCA!" Then her "serious" answer: Germany. (The correct answer: Austria.)
Five weeks after collapsing during a performance in 1988, Wayland Flowers died in his hometown of Dawson of AIDS-related cancer, at the age of 48. Flowers's estate was left to Wayland's then-manager, Marlena Shell.
Ten years after Flowers's death, Madame returned to the stage with entertainer Rick Skye. After appearances on several television shows, performances of "It's Madame with an E" began November 15, 2008 at Resorts Atlantic City. During 2010, the show also toured the US.
Madame is currently on display in the permanent collection of the Center for Puppetry Arts in Atlanta, Georgia.
The Legendary Puppet builder Randy Carfagno was hired with the help of James Vogel and Tom Mcglaughlin to remake Madame for a new performer.
Madame is back, ready to face the glare of the spotlight again. "I've been through tough times but I'm a survivor. I always tell people all it takes is your own valet, a wardrobe staff and masseuse. There's nothing like healing with the help of a national TV audience."
Joan Rivers — Open Wide and Blow
Posted Mar 3rd 2008 1:19PM by TMZ Staff
Here is 74-year-old comedian Joan Rivers performing in Florida this weekend — and acid-tongue old broad/puppet Madame.
And finally, many thanks for bringing Madame back to life. You've taken the best of Wayland and coupled it with your own terrific talent to make her fresh and new for the next generation of audiences. If you could please our one patron — the one you talked to at length about his seeing Wayland and Madame perform every Sunday brunch in the seventies — and make him rave about how wonderful the show was, you have definitely got a hot ticket there.