Irving Penn / Vogue
Print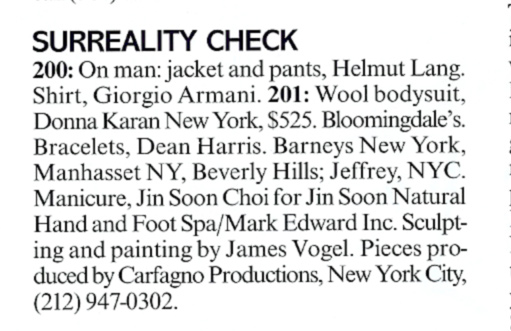 Irving Penn was born on June 16, 1917 in Plainfield, New Jersey, to Harry Penn and Sonia Greenberg. In 1922, Irving Penn's younger brother, Arthur Penn, was born, who would go on to become a film director and producer.
Irving Penn attended the Philadelphia Museum School of Industrial Art (now the University of the Arts) from 1934 to 1938, where he studied drawing, painting, graphics, and industrial arts under Alexey Brodovitch. While still a student, Penn worked under Brodovitch at Harper's Bazaar, where several of Penn's drawings were published.
Irving Penn worked for two years as a freelance designer and making his first amateur photographs before taking Brodovitch's position as the art director at Saks Fifth Avenue in 1940. Penn remained at Saks Fifth Avenue for a year before leaving to spend a year painting and taking photographs in Mexico and across the US.
When Irving Penn returned to New York, Alexander Liberman offered him a position as an associate in the Vogue magazine Art Department, where Penn worked on layout before Liberman asked him to try his hand at photography for the magazine.
Irving Penn's first photographed cover for Vogue magazine appeared in October 1943 and Penn continued to work at the magazine throughout his career, photographing covers, portraits, still lifes, fashion, and photographic essays.
In the 1950s, Penn founded his own studio in New York and began making advertising photographs. Over the years, Penn's list of clients grew to include General Foods, De Beers, Issey Miyake, and Clinique.
Irving Penn met fashion model Lisa Fonssagrives at a photo shoot in 1947. In 1950, the two married at Chelsea Register Office, and two years later Lisa gave birth to their son, Tom Penn, who would go on to become a metal designer. Lisa Fonssagrives died in 1992.
Irving Penn died aged 92 on October 7, 2009 at his home in Manhattan.